Welcome to the first in our trilogy of special PAX episodes….Yes it's a PAXtravangza!!
This week it's all about big name publishers, distributors and and design studios as we talk to gaming luminaries live from the floors of PAX. Of course, we also review games and this episode is no different….
Welcome to the kitchen and it's time to make soup…we're all chefs working together to make the most delicious and appetising soup around…in Too Many Cooks. Do we actually spoil the broth or make the ingredients sing in perfect flavour harmony? There is only one way to find out.
We then rummage around in our PAX bag and find another little game you should be aware of…it's also delicious and just a bity cheesy. The game is Nacho Pile and we bring it to you in full ASMR goodness for your auditory pleasure. We won't tell you more, because if we did you wouldn't listen.
So settle in for the a massive few weeks of PAXtensive coverage of the biggest Australian gaming con of 2022!
Thanks to our ongoing sponsor LFG and to all our friendly distributors and publishers!
Interview Timestamps:
35:20 Kim Brebach – Good Games Publishing
46:20 Jarrah Bloomfield – Too Many Cooks
50:05 James Allen – Drift
54:10 Kiddy Shi – Good Games Retail
1:01:50 Dann May, Brenna Noonan & Greg May – Quillsilver Studio
1:12:45 Britta Fisher – VR Distribution
1:19:40 Mark Morrison – Campaign Coins and Chaosium
1:23:50 Steph Georgiadis – Let's Play Games
1:29:05 Karl Lange – GUF Studios
1:36:15 Wade Dyer – Fragged RPG Universe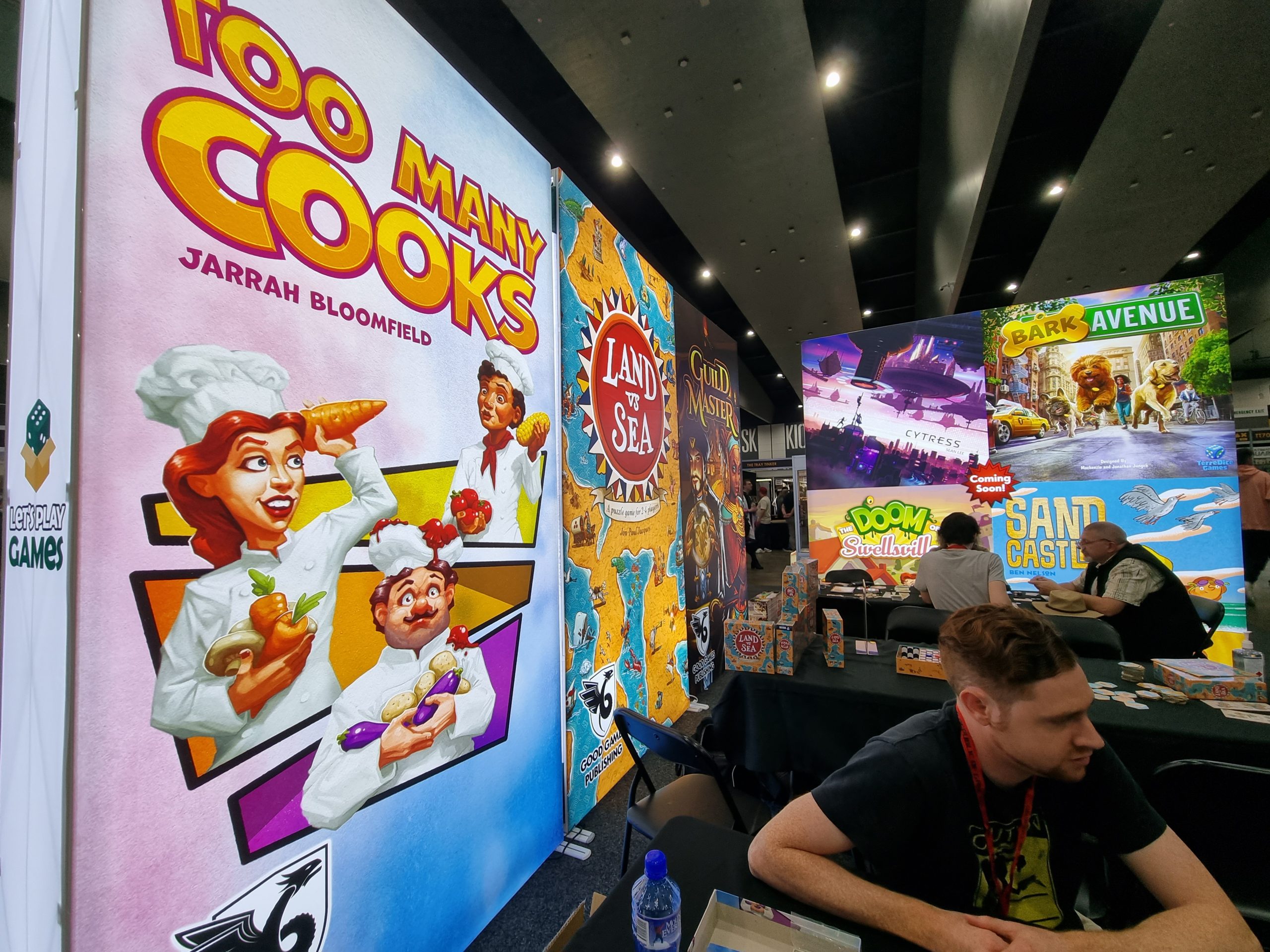 Podcast: Play in new window | Download
Subscribe: Google Podcasts | Spotify | RSS