It's that time of the year again when the Spiel Des Jahres and Kennerspiel (yes, and the Kinderspiel) are announced to applause, gasps and cheering! And then the inevitable discussions start…are these games actually worthy winners??
This week Mark and Garth delve into Kenner territory and start with a review of this years champ, Challengers! In this somewhat deck-building auto-battler, 1 to 8 players (yes, you can play solo) will pair up over 7 rounds before the top two players flip it out for undisputed supremacy and victory! So, Garth and Mark simply then ask…is this game good AND is it Kenner worthy? How does it compare to fellow nominees Iki and Planet Unknown (polymino lazy susan anybody?) and what does this years Kenner mean for gaming and getting people into the hobby.
We also then bring it home with Mists over Carcassone, which has been generously provided to us by Good Games Australia! While Carcassone has been around for decades this is the first co-op version (as long as ghost meeples don't freak you out too much!). So does this game have a place next to other versions of Carcassone on your shelf? How and why should a co-op version exist? What is the term for a ghost meeple anyway? Geeple? Ghople? Mhost? Ghosple? Meest? Gheestple? Suggestions are welcome.
So thanks to our sponsors and thanks to every listener out there!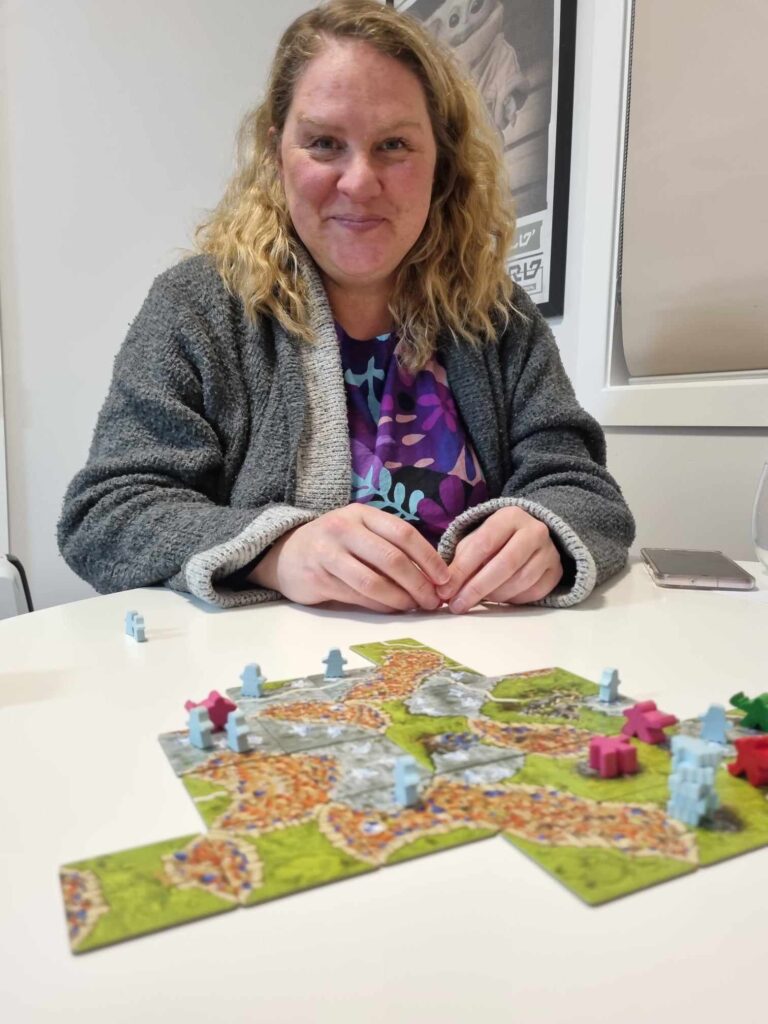 Podcast: Play in new window | Download
Subscribe: Google Podcasts | Spotify | RSS