Welcome one and all to the never-ending carnival that is the Dice Men Cometh and tonight we're talking about one small game, one bigger game and one even BIGGER competition!
So let's get straight to the point…we have 2 tickets to the hottest show in town, Bordercon, to give away and listening to this episode is your path to victory!
We then move onto a little horse game that is currently leading the field around the last bend towards Game of the Year according to Leon!
But what's this? Another game is fast catching up and has the wind in it's sails as Anno 1800, by the one and only Martin Wallace, is running at top speed towards the finish line! Who will win? What do Mark and Garth think of these two games and did we mention that we have 2 tickets to Bordercon to give away?!?!?!?
So please listen in and listen well, because we also have another little secret that some listeners have already heard about….Thanks to the wonderful team at LFG and thanks to all our wonderful listeners!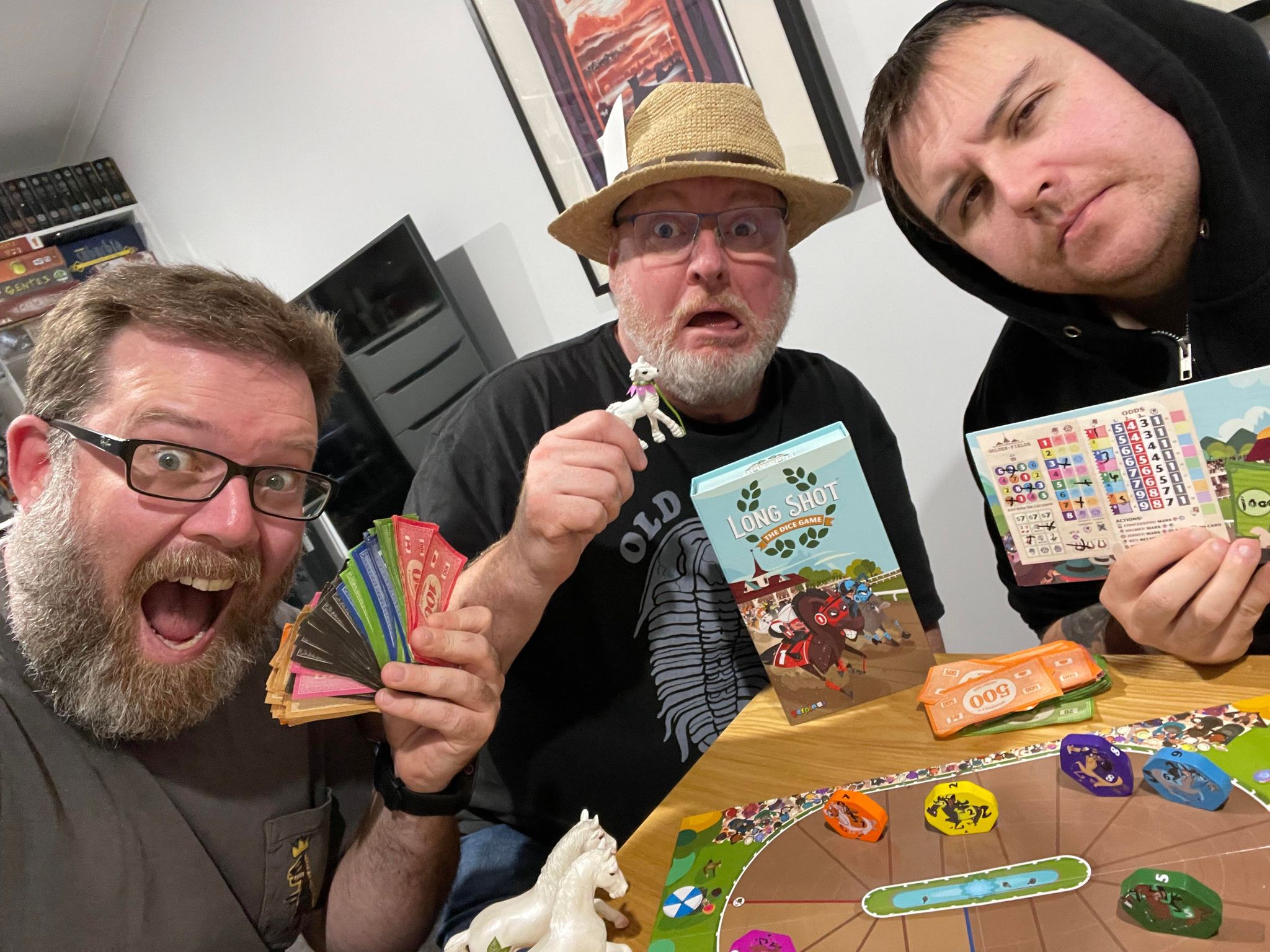 Podcast: Play in new window | Download
Subscribe: Google Podcasts | Spotify | RSS