An Ark? An Ark for Mark? An Ark for Mark, so he can bark (all the rules clarifications at us)?
Tonight we present the hottest of hotness, our discussion on Ark Nova, the game of rival zoo-making for fun and profit (well, appeal and conservation points anyway). This game takes up nearly the whole show as it's one big beast and deserves both our and your attention. Is it king of the jungle? Is it a lame duck? Should you spend your dollarydoos on this mammoth game?!?! Listen in and find out.
We sneak in some news on upcoming shows and generally rant and rave just like the baboons we are.
And please, look no further than our wonderful sponsor LFG for all your Ark Nova and other gaming needs.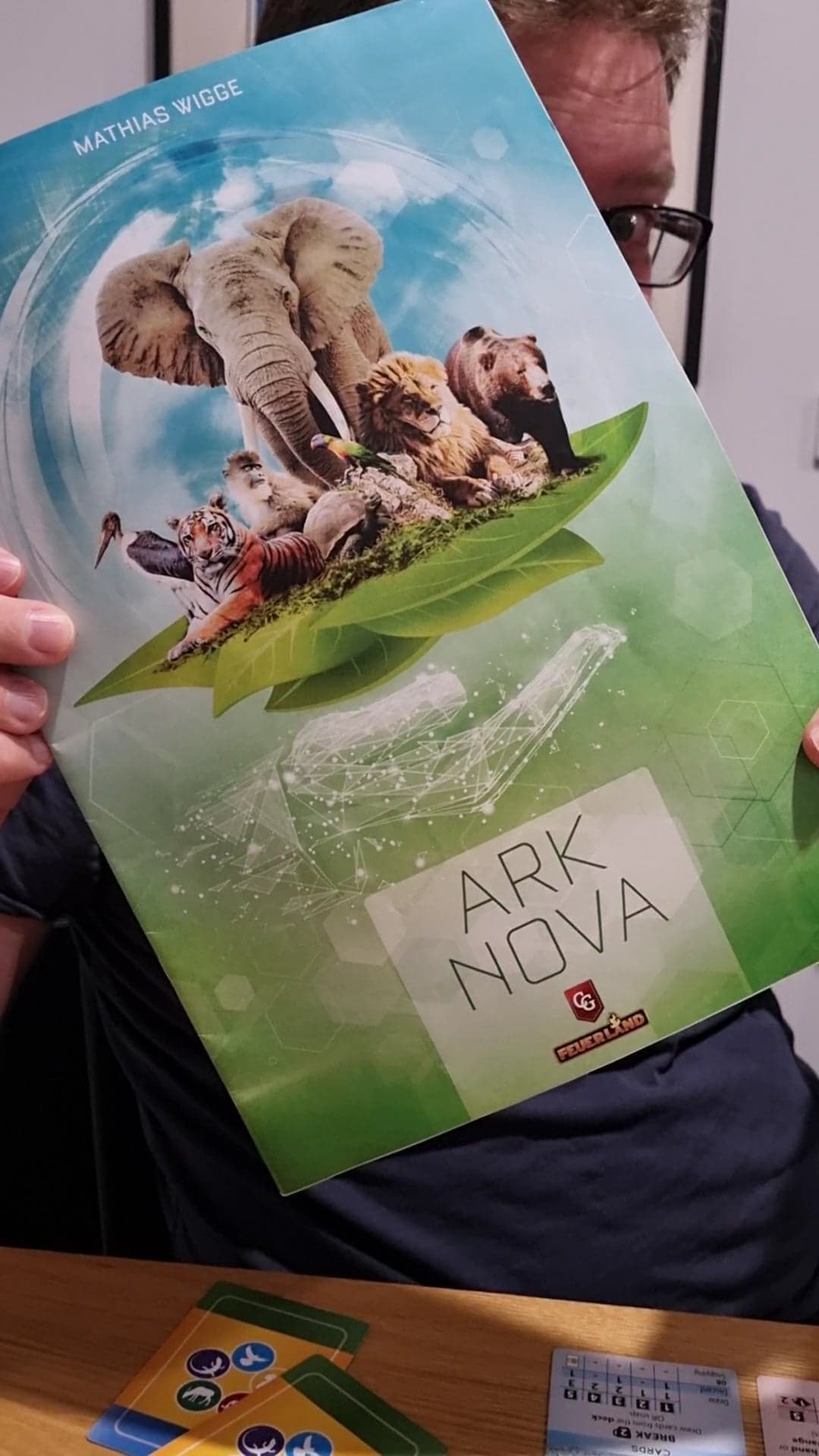 Podcast: Play in new window | Download
Subscribe: Google Podcasts | Spotify | RSS