With Garth stuck in isolation, Leon and Mark get to do things their way for once, starting with a review of Tiny Epic Mechs by Gamelyn Games.
Mark then introduces a hot new word game called So Clover, which is harder to describe than it is to play. Square donuts anyone?
Finally, there's some back and forth on the new Awaken Realms stand-alone expansion, Nemesis: Lockdown.
A full show, bursting at the seams with tiny, party and alien goodness. All brought to you with the support of LFG.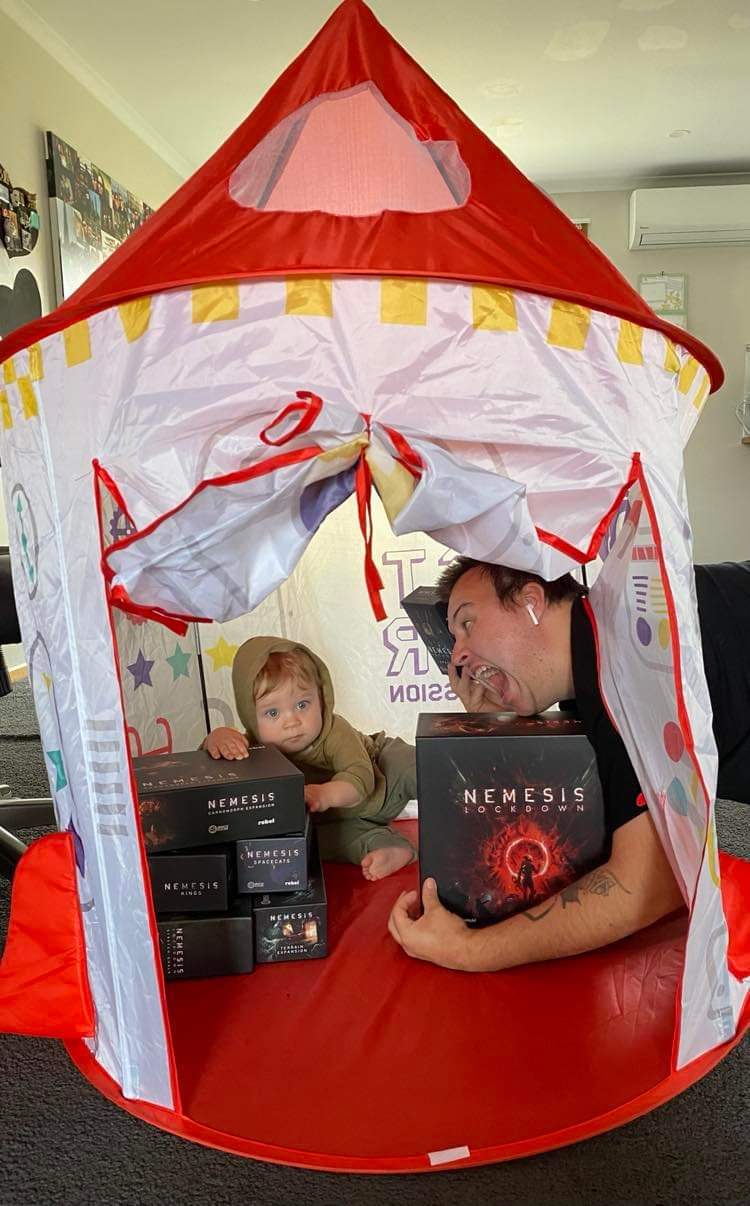 Podcast: Play in new window | Download
Subscribe: Google Podcasts | Spotify | RSS