Mark & Garth were lucky enough to feature as guests on the Launch Tabletop Vodcast, Materialise Episode 22, where they talked with Kate Finch and Alannah Kearney about the perils of navigating negative boardgame reviews.

It was a very interesting discussion, with us being on the other side of the questions for once, so we figured it worth sharing far & wide.
If you are really keen, you can even watch the Video Version on Youtube, but be warned, we are on radio for a reason!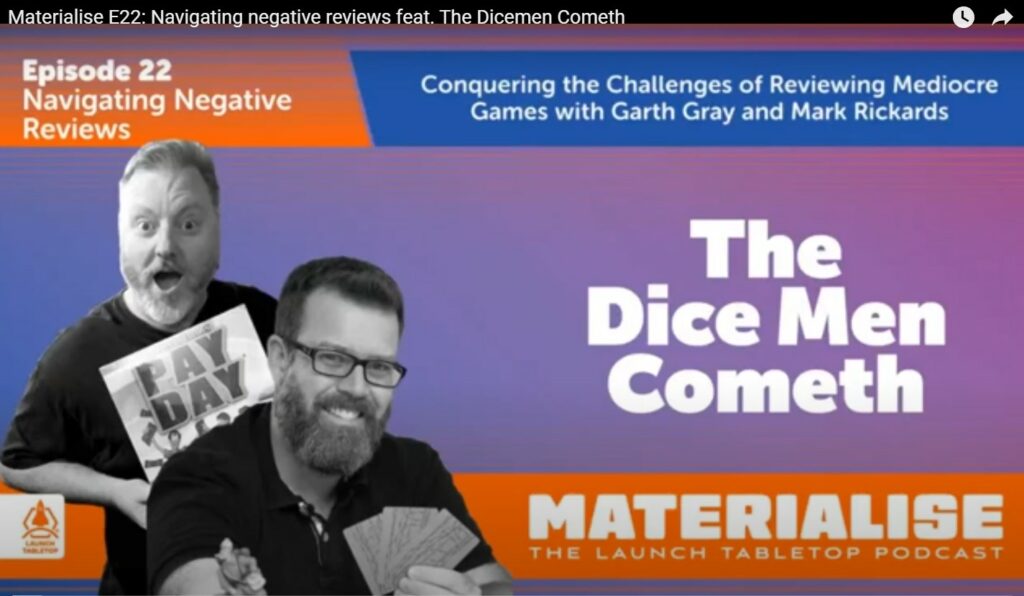 Podcast: Play in new window | Download
Subscribe: Google Podcasts | Spotify | RSS