Tonight it's a publisher 'feature episode' as Mark and Garth delve deeply and thirstily into two games that have been generously provided by Stonemaier Games.

We start with the latest iteration of wine-making for fun and profit, with Mark talking us through Viticulture World. In this solo and/or co-op journey around the continents, you and your fellow winemakers are battling against the game in search of vines, grapes, wine and ultimately victory points (with a healthy dollop of influence points too). So, if you're on the hunt to find out what makes this game different, and why you may like it – this is the episode for you. Oh, and hats…

We move onto a chat about Tapestry, and specifically the Plans and Ploys expansion. In this 2 hour civilisation building game the expansion adds more cards, more tiles, more buildings, and MORE!!
We all know that Leon only wants more and more from an expansion so this one ticks those boxes. Is it worth buying if you have already got the base game? Does it really change the experience? Will you be able to lead the new civilisations to victory?? Well, Garth couldn't, but he did try his best.

And finally, it's the final reminder to get in your final entries for your final chance to get your hands on the final 2 tickets for BorderCon. You only have to listen in to find out how, and even if you have tickets, think of your gaming friends who don't and get them to listen and enter!

So that's your lot for this episode, and thanks as always to our main sponsor LFG Australia. Be sure to visit their website for your next gaming purchase!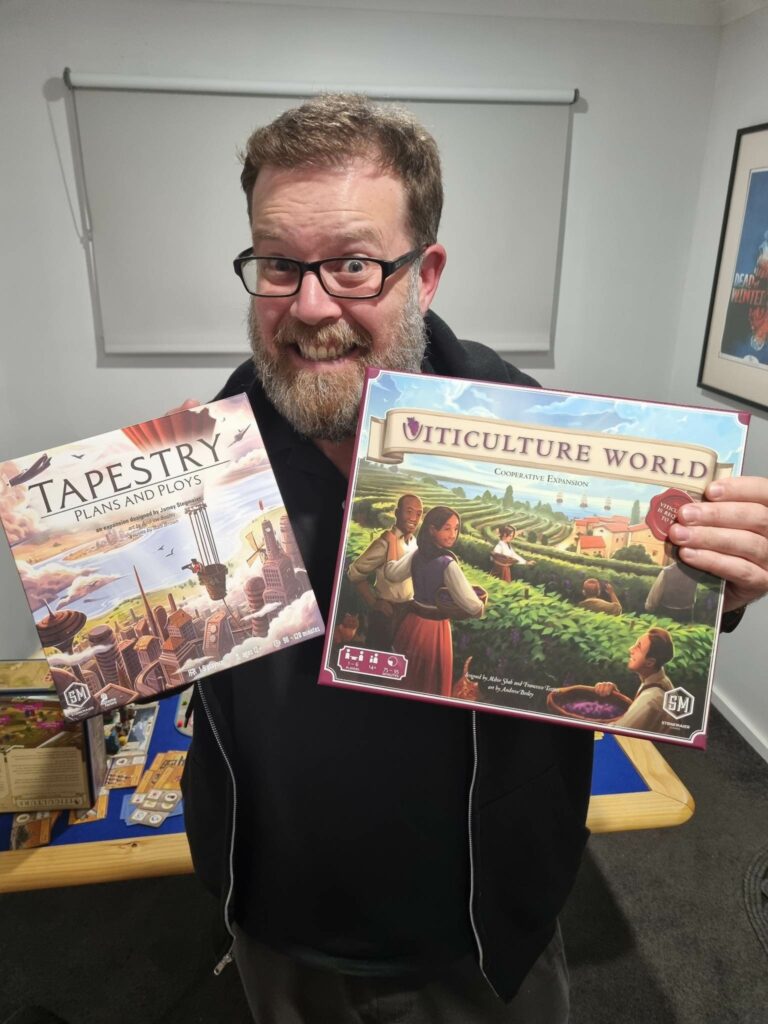 Podcast: Play in new window | Download
Subscribe: Google Podcasts | Spotify | RSS