This episode is officially one of the top 354 we have ever done! And not only that, you get the reward or punishment of no Leon, so it's just Garth and Mark talking you through all things tabletop.
We kick off with a game that has been generously provided to us by Guf Studios – it's time to traverse an Endless Winter. In this game you are guiding your PaleoAmerican tribe through generations of eating, hunting, migrating and monolithing all to secure you place in history. You will be managing cards and resources, controlling areas, using your Chief and so so many other things! This game is not for those with a small table, but with a big presence does it provide big enjoyment?
We then wrap up with a journey back into childhood as Mark reminisces about playing in his backyard with his mates and his pets…not to mention this awesome Fort he had…Yes, we're discussing Fort and it's Cats & Dogs expansion. So if you like multi-use cards, cute art and made up rules this small box deckbuilder could be one worth picking up…or not. We guess you better listen in and make up your own minds!
Thanks to our long suffering sponsor LFG Australia, and be sure to check them out for all your gaming needs!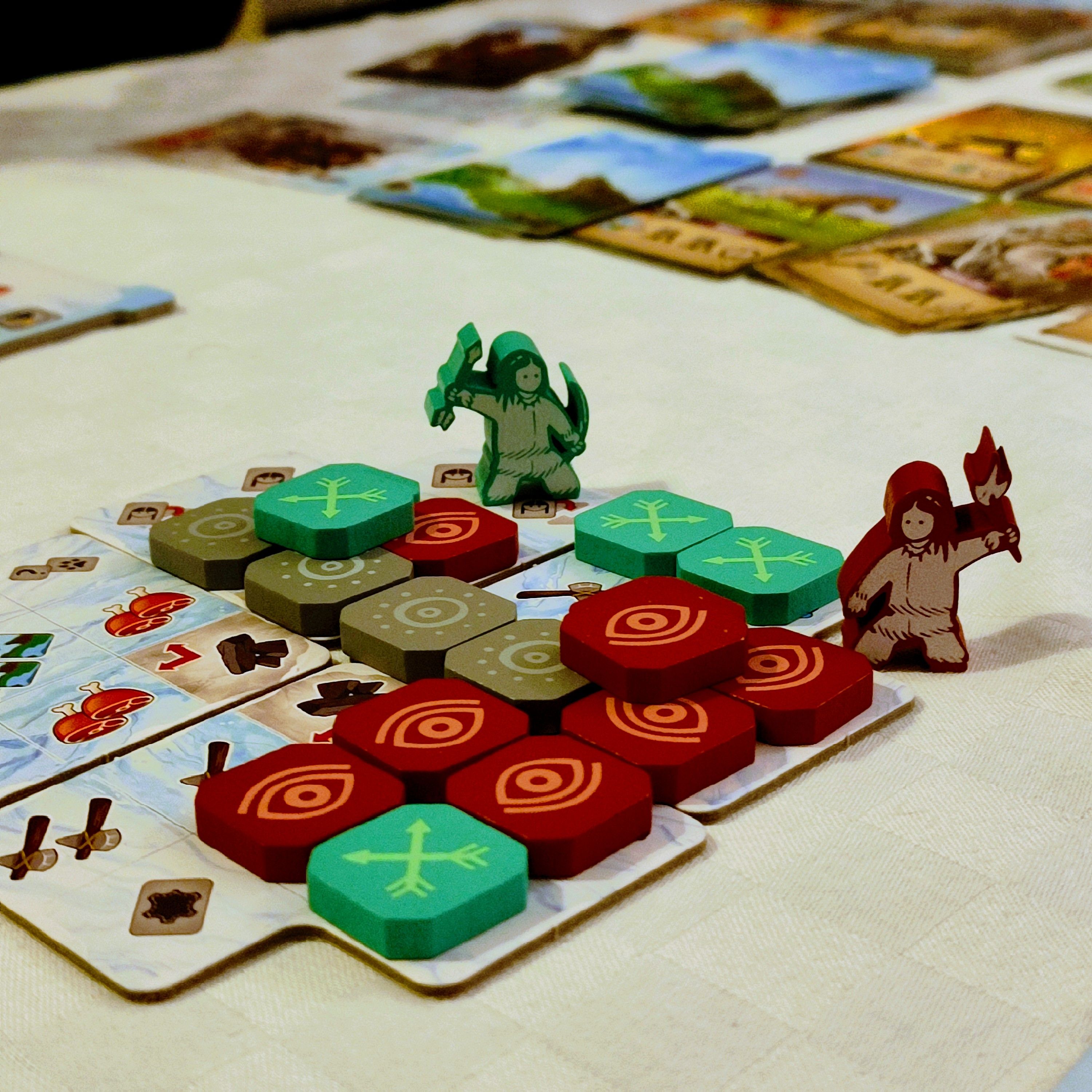 Podcast: Play in new window | Download
Subscribe: Google Podcasts | Spotify | RSS