So what if we add a little bit of this….a little bit of that….and a bit of something something….what do we get?
Lots of bits actually, and all those bits come together in the form of Bitoku, a foresty fantasy game about taking your path towards transcendence and virtue points. This game is gorgeous, and big, and well, other things too but we want you to listen and not just read this description…so off you go…you can listen now!
Well, actually we also need you to know that we discuss a fantastic little party/ drinking/ RPG game called BARPIG that's designed by an Aussie who is lucky enough to be living in the Nether regions, or the Netherlands…but either way you definitely want to hear our thoughts as there is even a special deal for listeners who want to grab a copy!
But that's not all – we draw our 12 or 11 or 13 games of Christmas!! Will you be a winner and get to take home a game courtesy of the Dice Men and all our wonderful sponsors? Make sure to stay to the end and find out!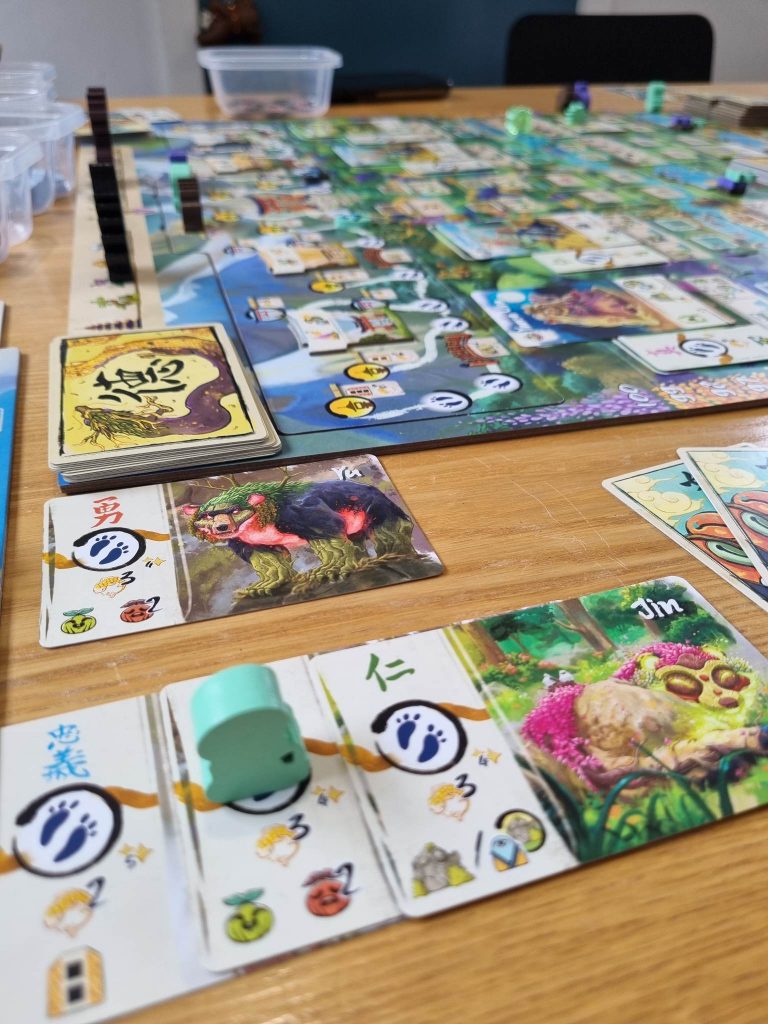 Podcast: Play in new window | Download
Subscribe: Google Podcasts | Spotify | RSS