Have you ever wanted to just throw it all in and join a band of mercenaries on the hunt for the next big payday? Well, this episode may lead you down a path you won't finish for days, weeks, months…or even years. We dedicate this whole episode to one publisher…Cephalofair Games and specifically to one designer…Isaac Childres.
Garth and Mark start by running through Gloomhaven: Jaws of the Lion, which has been hitting our table recently, before we push 'play' on a recent interview that Mark had with Mr Childres himself. The interview covers a broad range of Gloomyhaveny things including the newly released Frosthaven and the upcoming Gloomhaven RPG – so keep your ears peeled for all the tastiest of Gloomiest Haveniest tidbits!
And we end with a community service announcement! Our annual BorderCon competition is alive and well, so if you want a chance to win 2 tickets to this sold out gaming extravangaza, make sure to stay until to the end for all the juicy details.
Thanks to Cephalofair Games for providing us with Jaws of the Lion, and of course to our main sponsor, LFG!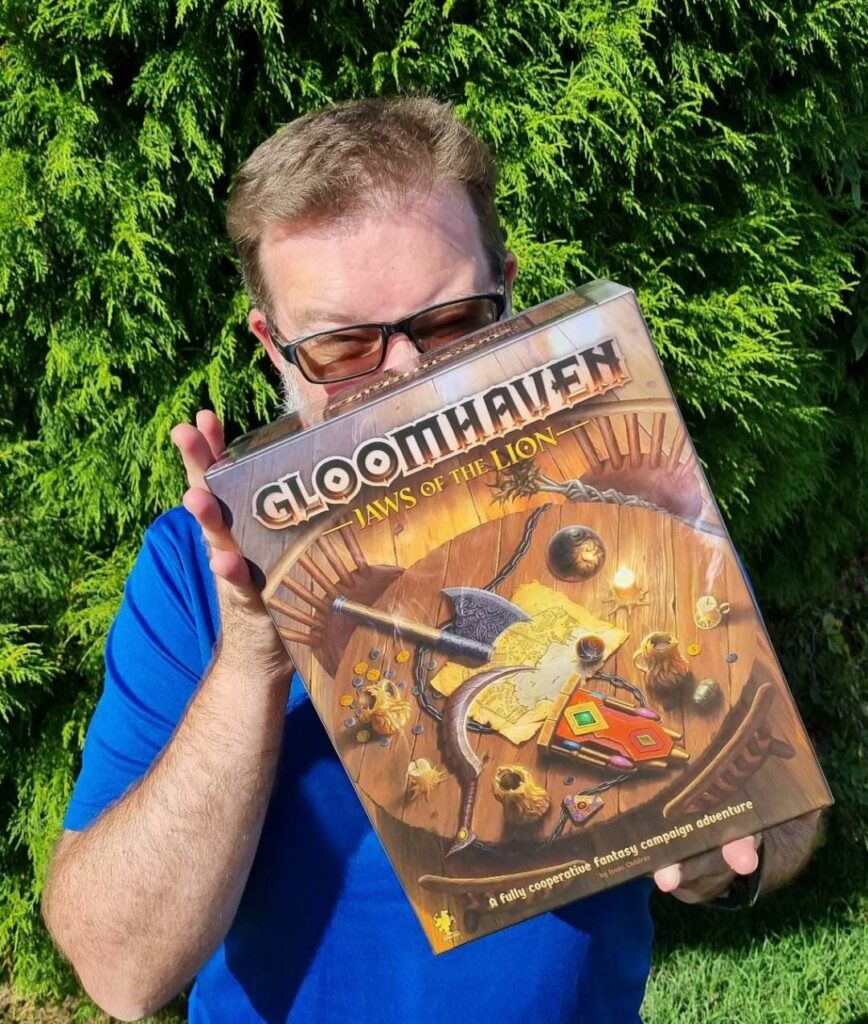 Podcast: Play in new window | Download
Subscribe: Google Podcasts | Spotify | RSS