Welcome to our house, our home, and our studio as this is the first episode of the Dice Men Cometh coming to you live from our new recording digs!
Tonight we whisk you away to the world of Magoria where competing magicians try to win all the fame, and some of the money, in Trickerion! Yes…Garth does a fair bit of talking about this game, but does it thrill and excite like pulling a peacock out of a hat? Or is it long and dull like pulling a dead snake out of a hat? Only this episode will tell you what you need to hear!
And then it's Trekking Through History, thanks to Underdog Games! In this beautiful game you will be travelling through time on a tour like none other! Will you visit the Mayans or the Aztecs? Have tea and crumpets with a King? Or simply trek through time with only one ambition…victory points.
So thanks to LFG as always for their amazing sponsorship! And thanks to you, our listeners, for spending some time with us this week.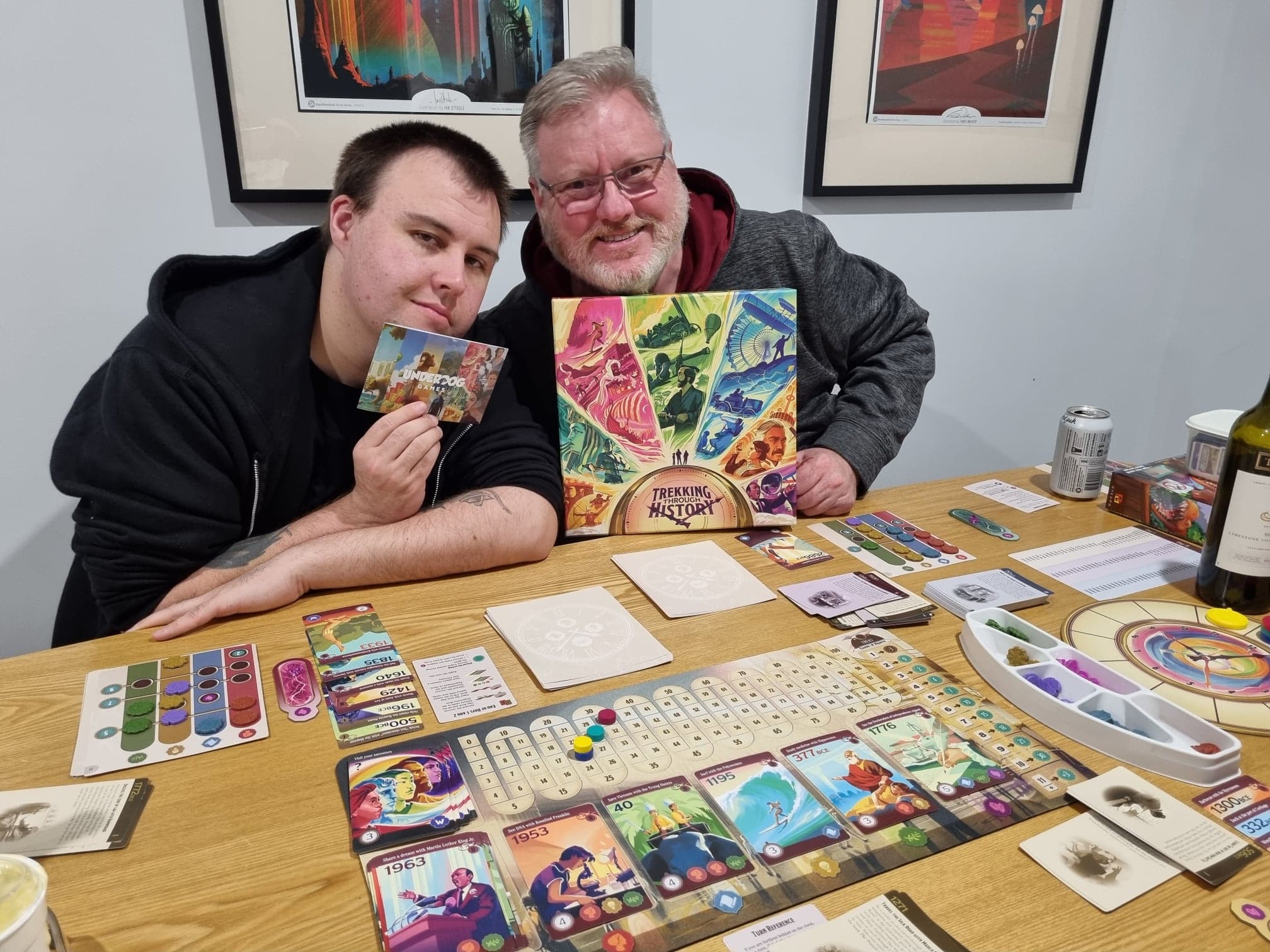 Podcast: Play in new window | Download
Subscribe: Google Podcasts | Spotify | RSS