Hello and welcome to a completely regular show of the Dice Men Cometh! We have definitely not got any exciting news to share with you about the future of the show….
But, ha ha, we are revealing as a cultist/ assassin/ cylon because there IS some exciting news…do you want to know more?
Apart from our news, we review not one, but two hidden traitor games in the form of Unfathomable and Patriot.
Unfathomable, which was so generous provided by Good Games Australia, is the spiritual successor to Battlestar Galactica and pits humans against deep ones against hybrids against cultists. Yes, it's a lovely Cthulhu@Sea adventure for one and all!
Then it's time to vist the country of Karmonia in Patriot. This is a new Aussie game coming soon to Kickstarter! Will you do what it takes to save your beloved President? Will you try to disrupt the status quo of Karmonia while still being good? Or will you just assassinate the President and watch everything come tumbling down? These choices and more await you at the table!
So thank you as always for listening, thank you to our lovely sponsors and thank you to Edge Radio!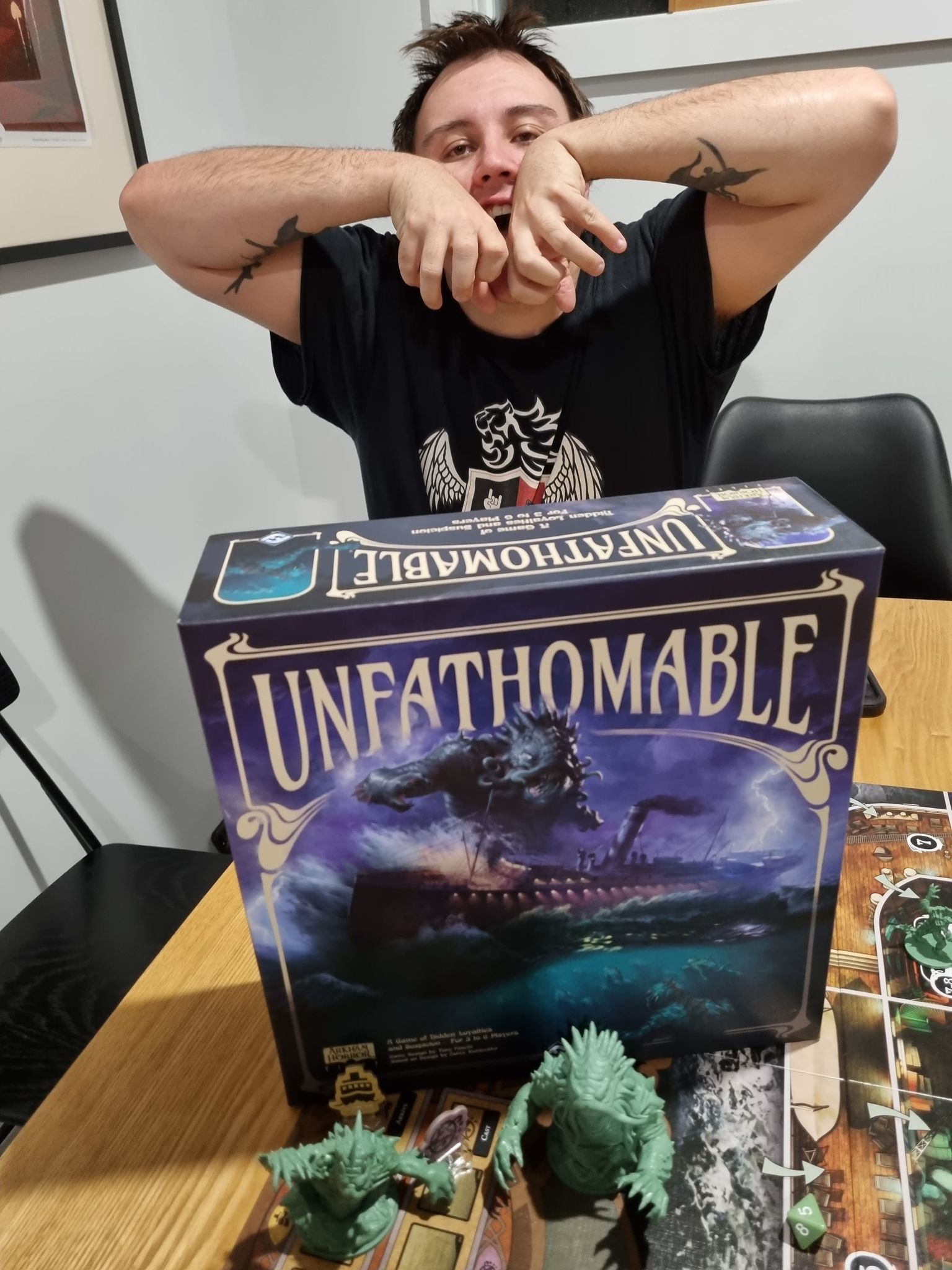 Podcast: Play in new window | Download
Subscribe: Google Podcasts | Spotify | RSS