Let them eat cake! And Strudel! And let's wash it down with some wine and coffee! Now off to our rooms for a good sleep. Sounds exciting, yes? Well, you better listen in to find out, as this week the Dice Men are discussing a game that's been on their radar for a while, but we've finally got it to the table….Grand Austria Hotel. Will it make it into Leon's euro-ish collection, or be consigned to history as another one and done game to be sold?
We then move onto war…yes, war, with Blitzkrieg hitting the table. This little 20 minute filler game has made an impact on quite a few people, so does it live up to the hype?
And finally, did someone say awards? Of course we need to talk about the recent Spiel and Kennerspiel winners that have just been announced! Which Dice Man picked the winners? Do the winners actually deserve it? Listen in to find out.
Thanks as ever to LFG for their support, be sure to check them out at lfg-aus.com.au.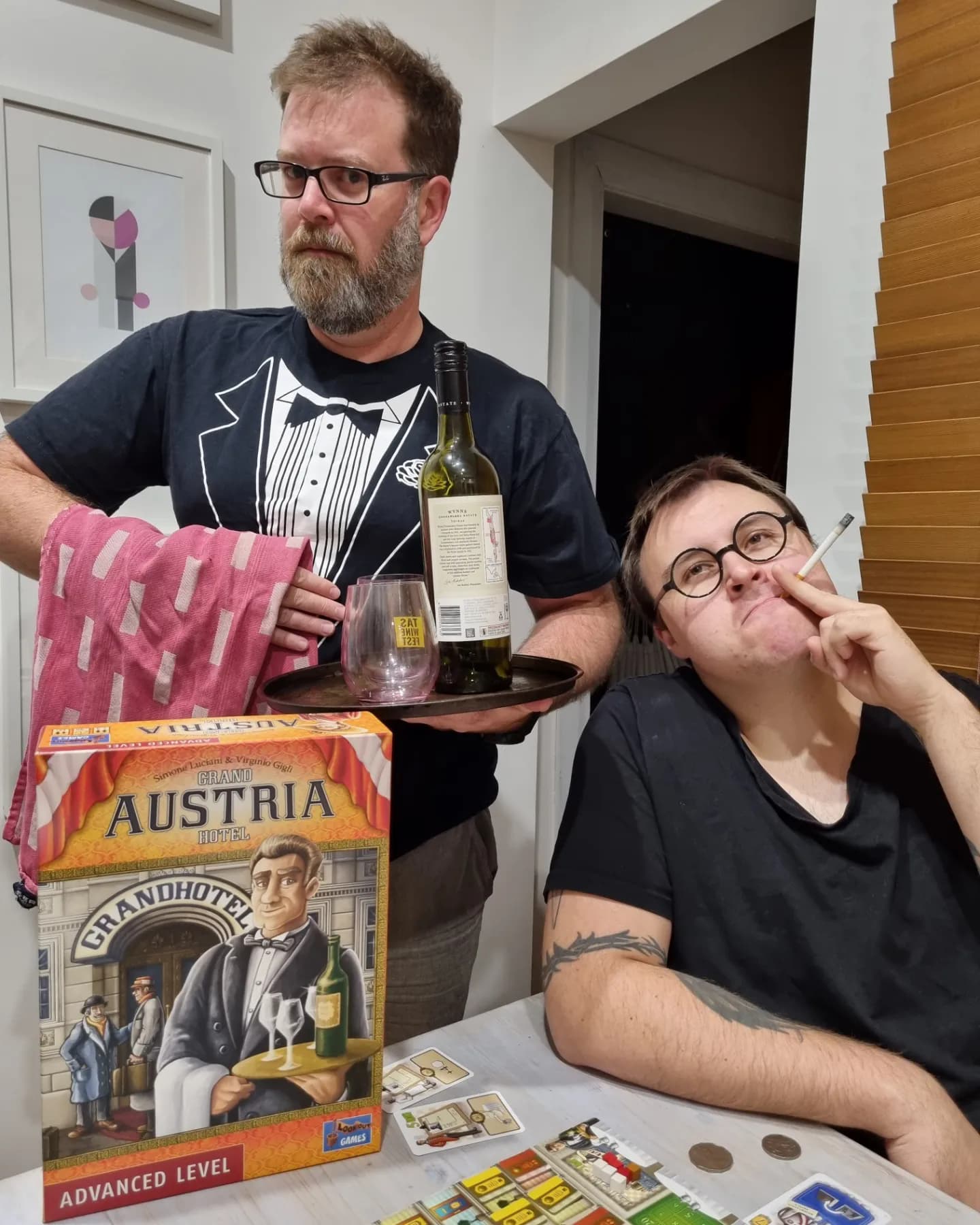 Podcast: Play in new window | Download
Subscribe: Google Podcasts | Spotify | RSS