He's back! Yes, Garth has finally decided to end his holiday and joins Mark and Leon on this week's show. And what a show it is!
We've got interviews with Martin Wallace (yes, that one!) and David Harding about their new games coming to a Kickstarter near you, followed by our initial CanCon thoughts, and to wrap it up we discuss Rocketmen, which IS Martin's latest Kickstarter, and it's about being a billionaire space explorer….hopefully.
Thanks as always to LFG for sponsoring us!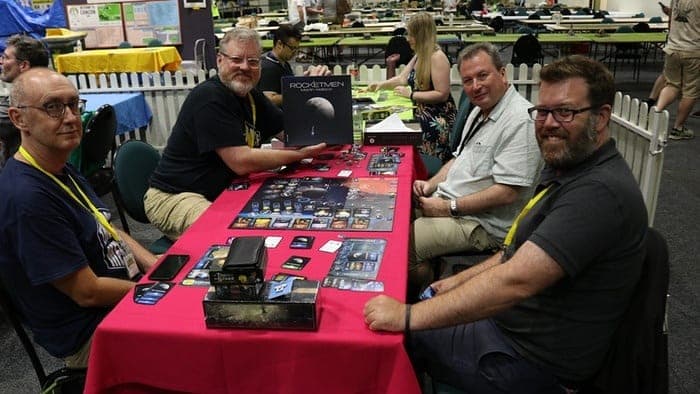 Podcast: Play in new window | Download
Subscribe: Google Podcasts | Spotify | RSS