Beer! Beer here! We sell delicious cold beer in our Tavern of Tiefanthal, because the latest game from designer Wolfgang Warsch has hit the Dicemen table!
Plus our interview with head LFG honcho, Charles, as well as our thoughts on 2019's Essen Unplugged!
Also, did you want to win some games?? Well, you better listen!!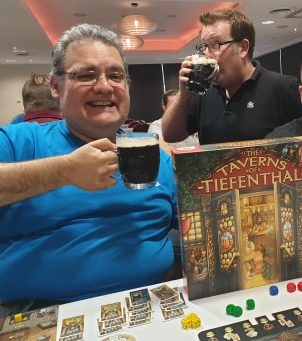 Podcast: Play in new window | Download
Subscribe: Google Podcasts | Spotify | RSS