We're really sorry to say, but this episode is our last….in the trilogy of The Dice Men Cometh's PAXtravaganza! And oh me oh my, have we got a cracker of an episode for your listening pleasure!

We get started with Leon's world famous question-time, where he grills Garth and Mark about their PAXperiences before we dive headfirst into some interviews we conducted at PAX!

These interviews feature the up-and-comers from Boardgame BBQ in an inception-style interview (as we're interviewing them, interviewing us about interviewing them again…) and a little Aussie Youtube channel that's taking over the world, called Thinker Themer!

We want to say how wonderful it is to be part of an ever-growing community of Australian tabletop content creators and in all seriousness it's hard to get better content then the type that these two creators are bringing out, so if you haven't already taken a look at what they do – go and do it now!

We'll be back to our regular episodes now that the PAXtravaganza trilogy is complete, but thank you to everyone who took time out of their PAX weekend to be interviewed by us; who spent time playing games with us and who simply helped reinforce the fact that tabletop gaming is alive, well and going from strength to strength in Australia!

Thanks as always to LFG and to all our listeners around Australia and the world!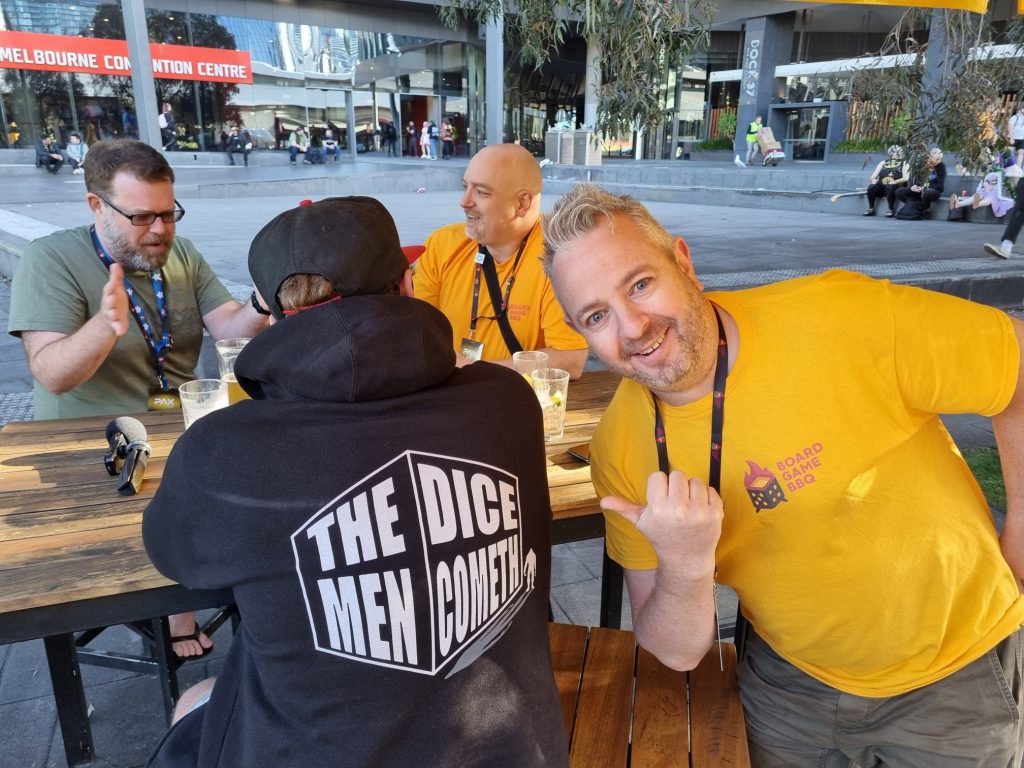 Podcast: Play in new window | Download
Subscribe: Google Podcasts | Spotify | RSS