We're baaackk!
Yes, the Dice Men Returneth after a temporary pause due to life, the universe and Leon becoming a dad! And what a return it is, as we're ranting and raving about where we've all been hiding since the last episodes, as well as the newest, puzzliest, and most hexagonal battle that is Land vs Sea from our friends at Good Games Publishing.
For eagle-eared listeners you may even remember a noise from ancient history as we have managed to unearth Mark from his slumber, so you get all three Dice Men again for your auditory pleasure!
We're back with new episodes every fortnight, available live-to-air on Hobart's Edge Radio 99.3FM or as a podcast shortly after, and thanks again to LFG for continuing to be our friendly neighbourhood sponsor.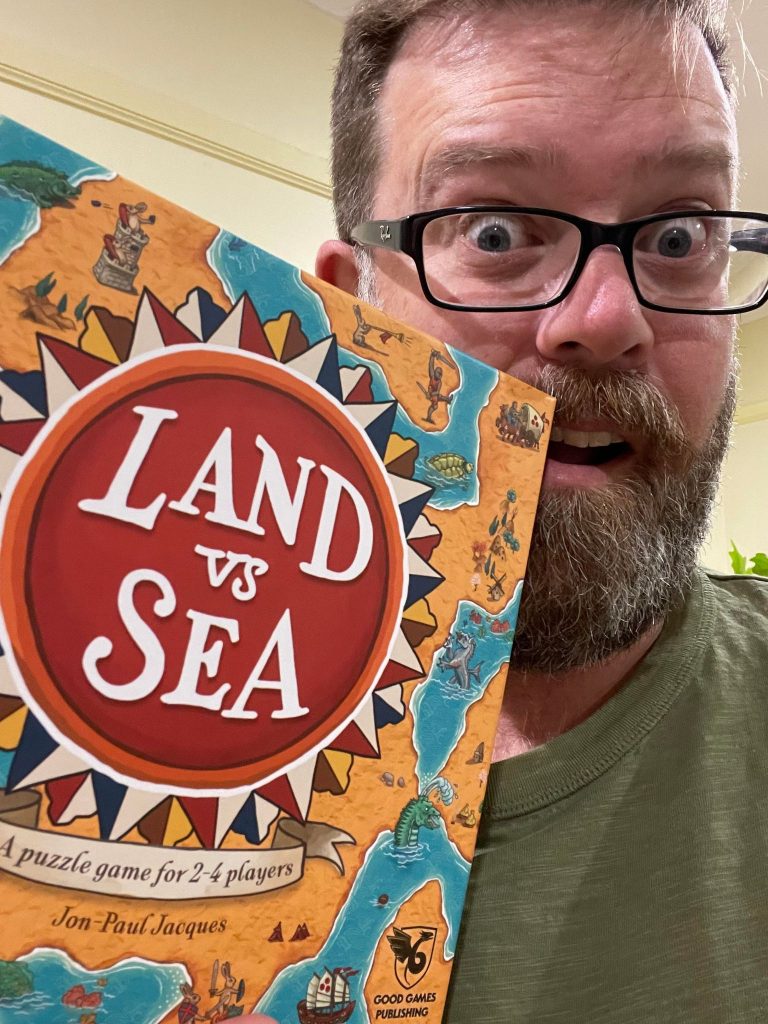 Podcast: Play in new window | Download
Subscribe: Google Podcasts | Spotify | RSS