We're sooo sleepy….we've just flown back from BorderCon, and geez, are our arms tired….

This week is a show of two halves with the first being a quick-fire review of Top Ten! This game, which shot to prominence after being nominated for last year's Spiel, features Unicorns and poo…for reasons known only to itself! Is is worthy of the nomination? Or is it worthy of the poo? Only the Dice Men know for sure.

We then cram in a few cheeky interviews from the who's who of the BorderCon world! Did you want to hear from designers, competition winners and convention organisers? Of course you did and these interviews will offer you more satisfaction than that winning move you did once in that game you thought was lost BUT YOU WON!!! Remember that move? So satisfying….

Thanks to the BorderCon committee for an amazing event as always, and thank you to our lead sponsor LFG Australia! Be sure to order your games from them!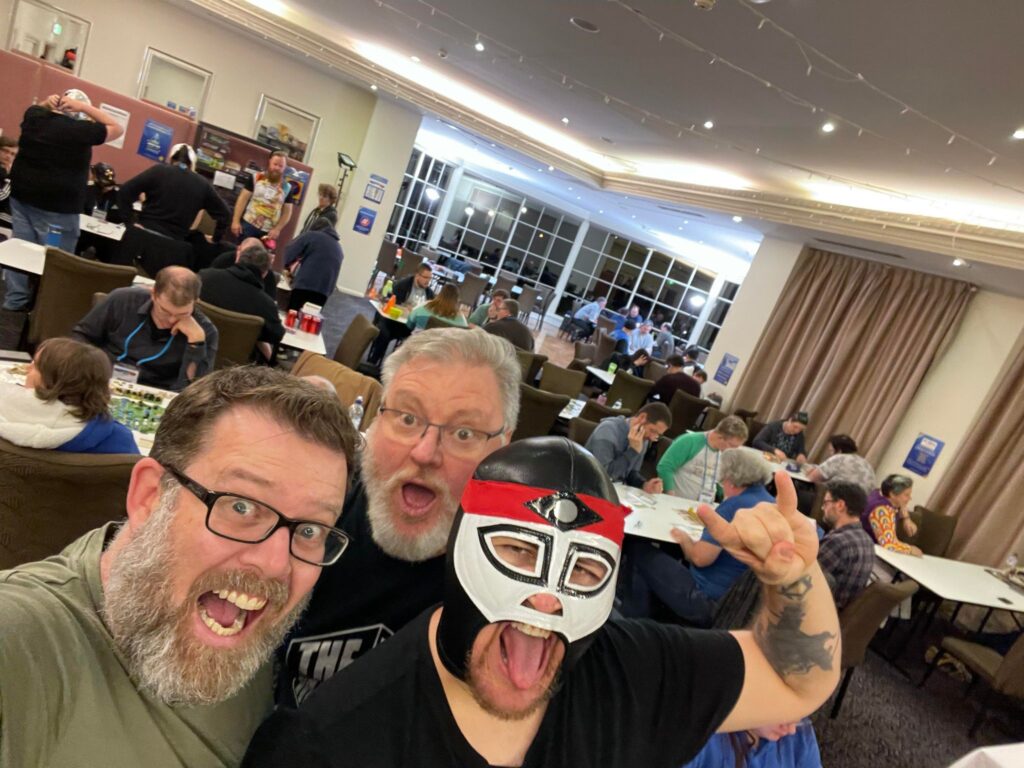 Podcast: Play in new window | Download
Subscribe: Google Podcasts | Spotify | RSS