300 is so close now we can taste it! However until then, there are still games to play and dollars to spend.
With Garth away this week, Leon introduces us to a game only he can, in Court of the Dead: Mourners Call, which has more skulls than a European Bone Church (google it).
Then Mark discusses some (but not all, because there's just too many) of the latest Kickstarter campaigns, including Ludocherry and Hyper Vyper game mats.
Finally, we launch our new BorderCon competition, where we have the only 2 tickets left in existence, that you can win!!
All this and so much more, courtesy of our kind sponsor LFG Australia.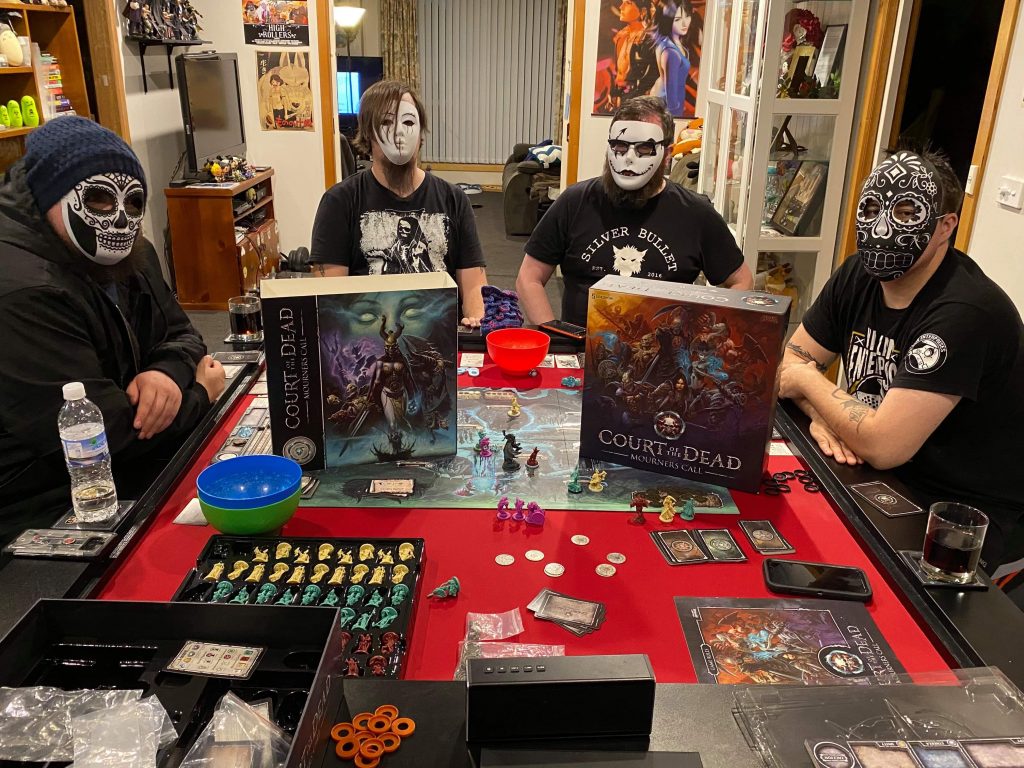 Podcast: Play in new window | Download
Subscribe: Google Podcasts | Spotify | RSS